Welcome to Chesapeake Yacht Center
We're the Mid-Atlantic and Chesapeake Bay's exclusive white-glove, concierge dealer for new luxury yachts. Experience the beauty and precision of these globally-renowned yachts with us on the Chesapeake Bay and Atlantic Ocean.
What our customers are saying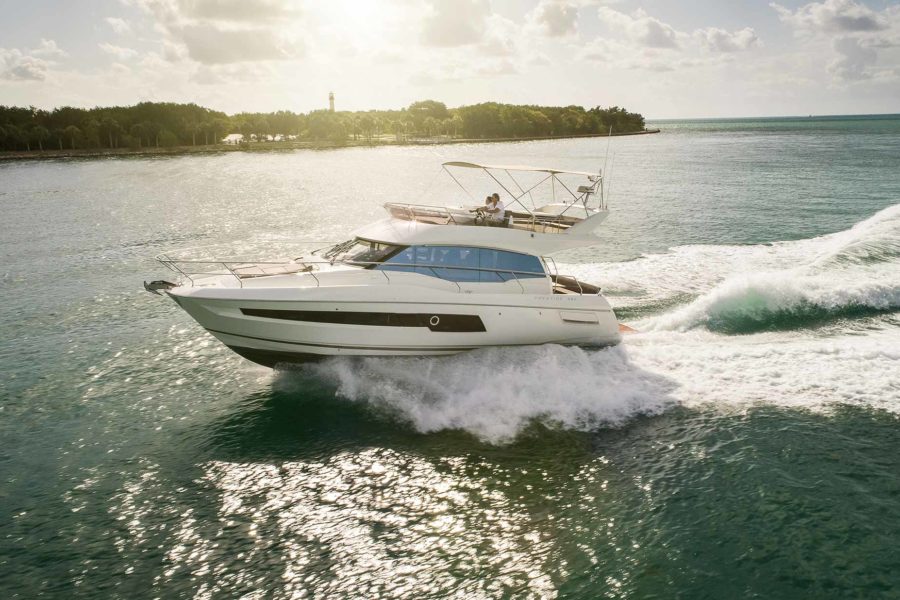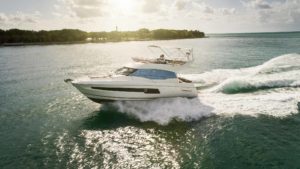 Our CYC/Prestige experience has been amazing! We met the team at The Boat Show in Annapolis and after lots of looking fell in love with Prestige. The CYC team was terrific to work with. As first time boat owners we had no clue. They guided us through every aspect of choosing our boat, getting financing, and getting insurance. And by the way they gave us a great deal with lots of perks!
Once we closed on our Prestige 460 Fly, the service has been impeccable. First, we closed on our boat in November and they stored it for us all winter in their marina in Baltimore. While there, we worked on upgrades and modifications. Everything we requested was attended to. This spring we took delivery on our boat, which was a special day. Our delivery captain walked us through every aspect of the vessel and took us out for a driving lesson on the bay. All this was between lots of meals and Champagne. Truly a special day!
The most important perk we received was captains training. As newbies, we had no idea what we were doing. The forty hours we spent with our terrific Captain was invaluable! Although still learning, we feel like boaters. And our training captain is only a phone call away.
The service since we've been in our home marina has been fantastic! One example, we had a small mechanical issue on Friday night of our first holiday weekend. A few phone calls later and the CYC technician was there from across the bay and by 10:00p the problem was patched. On Tuesday morning the new part was installed and problem solved. Excellent service without ever having to leave our home marina or sit on the dock over the holiday weekend!
We would recommend CYC and Prestige to anyone! And we are loving our boat!
Scott & David